5 STEP IMPLEMENTATION PROCESS
(Please carefully read Requirement of Operability Prior To Reading This Page)
STEP 1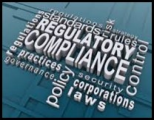 PRISON PROTOCOL ADDED TO CARRIER AGREEMENT
Step 1 - Communication Agency updates Carrier Agreement adding SV-API Prison Protocol clause. It is anticipated FCC involvement will be necessary for complete and total adoption of the Prison Protocol which in effect will create an industry standard. CCI has already drafted a provision. Available Upon Request.
STEP 2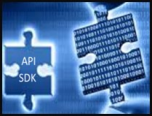 CCI PROVIDES SDK TO CARRIERS & PHONE MFR'S
Step 2 - CCI provides SDK to all wireless Carriers and Phone manufacturers.The SDK is a software development kit that will contain the complete Safety Valve Automated Prison Protocol in binary format for firmware inclusion.
STEP 3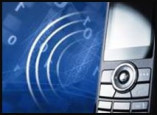 CARRIERS UPLOAD & MFR'S EMBED PRISON PROTOCOL
Step 3 - Carriers upload and Manufacturers add SV-API Prison Protocol into all phones. Communications Agency issues a Regulation which 1) adds new provision to all Carrier Agreements requiring Carrier to upload the prison protocol into all phones on their networks, and 2) Requires all handset manufacturers to embed the CCI prison protocol to its firmware during Manufacturing.
STEP 4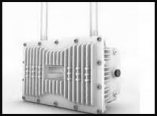 PRISONS INSTALL PTD'S IN RESTRICTED SAFETY ZONES
Step 4 - Prisons install PTD's (Protocol Trigger Devices) in select areas (Restricted Safety Zones). The Protocol trigger device acts as a beacon notifying the phone (during it's first algorithmic tower search) that it is inside a Restricted Safety Zone for Prisons and all phone use is strictly prohibited.
STEP 5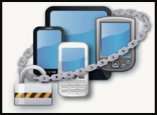 SYSTEM ACTIVATION RENDERS PHONE USELESS!
Step 5 - Upon system activation, all phones in prohibited areas will be disabled.A loud guard alert warning will sound and contraband phones will be shutdown. A rebooted phone including all features will auto return to the off position and shutdown. The phone will remain inoperable until it leaves the Restricted Safety Zone area.
2008-2021 © Cell Command, Inc. all rights reserved patent(s) & patent(s) pending
US 9294603B2, JP5789609, KR101616161, CN201080040674.4, MX326545, MX306844, CA2707087
THE TECHNOLOGY
How It Works: The technology comprises a two part system - one part software and one part hardware.
The software (aka the prison protocol) is a securitized firmware modification completed on all phones in the host country. This is completed with the assistance of both 1) the carriers performing a system update and 2) the manufacturers during production.
The hardware (aka PTD - Protocol Trigger Device) is a rugged beacon like device strategically placed in specific areas of the prison where cell phone use is prohibited (aka Restricted Safety Zone). When activated, the PTD acts like a beacon and any phone in range will alert the guards via loud automated voice commands followed by a complete system shutdown on the device.
NOTE: Emergency 911 will be available if communication agency requires such.
2008-2021 © Cell Command, Inc. all rights reserved patent(s) & patent(s) pending
US 9294603B2, JP5789609, KR101616161, CN201080040674.4, MX326545, MX306844, CA2707087
Algorithm
It's the only system in the world that scans across the control channel frequency prior to actual boot-up and also during every algorithmic scan. During the normal tower scan, the phone is also simultaneously searching for the securitized Prison Protocol Beacon. Prior to granting network access, the preferred carrier will system verify phone is security protocol enabled (similar to verifying the customer bill has been paid). Very important: The protocol system does not violate the 1934 telecommunications act - it does not interfere with any frequency and emits zero outside molestation. It is not Big Brother - It Does Not Track, It Does Not Listen and It Does Not Record. It simply understands when it has entered a security area where phones are not permitted. As soon as the device is taken outside the range of the PTD, normal operations are granted.
2008-2021 © Cell Command, Inc. all rights reserved patents & patents pending
US9294603B2, JP5789609, CN201080040674.4, MX326545, MX 306844, CA2707087
ABOUT US
Since 2007, Cell Command has been studying, designing and developing new technologies to eliminate societal cell phone problems. From miniature jamming devices in a driver's seat to full scale blocking of a prison, from specific phone applications for schools to full scale managed access of Distributed Antenna Systems for entire buildings, CCI has intricately examined it all. CCI has been very fortunate to have worked with many of the brightest engineers from Brazil, Canada, China, India, Japan, Mexico, Russia and the U.S.A.
Breaking It Down: After spending countless hours speaking and working closely with high level government officials from the transportation, education, and justice departments - it has become crystal clear, the PRISONS are commanding the highest priority and most immediate demand for a REAL solution. It is the prisons where convicted inmates are orchestrating their crimes from inside. Orders extending to the outside for bribery, drugs, extortion, fraud, kidnapping, terrorist activities and the ordering of hit murders are now knowingly taking place every day in every prison in every country. The offenders are REAL and these crimes MUST NOT be taken lightly. Understanding this directed demand, the efforts have been primarily concentrated here for the past 2 years.
Research & Development: Complete and detailed analysis of the prison environment has brought Cell Command to conclude "USING EXISTING TECHNOLOGIES" there are 5 primary obstacles to developing a comprehensive and universal solution to adequately solve the problem within the prison environment. They are:
INITIAL COST - Solution employment ranges from several hundred thousand to several million dollars.
CONTAINMENT - Outside molestation is onstantly occurring causing additional problems.
EFFECTIVENESS - None of the current system solutions capture all phones. Some take days to disconnect.
OBSOLESCENCE - Rapid industry evolution gives current technologies very short lives.
MONITORING - All existing technologies require around the clock monitoring.

Understanding the parameters, the engineers unanimously agreed there is one way and one way only one to adequately OVERCOME ALL THE OBSTACLES. Plain and simple - a new industry standard MUST be established. The standard must build the first ever SAFETY VALVE PROTOCOL system directly into the phone's firmware. In most countries, legislation will be required. In a few lucky ones, a minor regulation from their communications agency will suffice.
Once the legislation/regulation is passed, initially, broadcast implementation of the SAFETY VALVE PROTOCOL could be delivered by the carrier/provider via a simple update using FOTA (Firmware Over the Air). But ultimately, inclusion of the safety valve protocol will be done at the manufacturer level. Once fully implemented, the newly added protocol has the ability to limit specific phone functionality whenever the device enters what is deemed by official guidelines to be a Restricted Safety Zone. In essence, the safety valve protocol creates an entire supply chain of solutions for the wireless industry.
2008-2021 © Cell Command, Inc. all rights reserved patent(s) & patent(s) pending
US 9294603B2, JP5789609, KR101616161, CN201080040674.4, MX326545, MX306844, CA2707087
Requirement For Operability
ULTIMATE OBJECTIVE: It is our intent to bring industry and government together to
profitably solve the problem
of Contraband cell phones.
A new industry standard must be implemented. In order to assure 100% compliance this will require the Government Communication Agency to provision the details in the Carrier Licensing Agreements. Anything less than this will leave openings for criminal activities to continue behind bars on contraband cell phones.
IMPORTANT: It should be duly noted that government will not be able to solve this issue without industry compliance and industry will not be able to solve the problem without government provision. With this in mind we have developed a unique business model that provides a new carrier revenue stream to completely the cover all costs to bring a best in class solution to market.
2008-2021 © Cell Command, Inc. all rights reserved patent(s) & patent(s) pending
US 9294603B2, JP5789609, KR101616161, CN201080040674.4, MX326545, MX306844, CA2707087